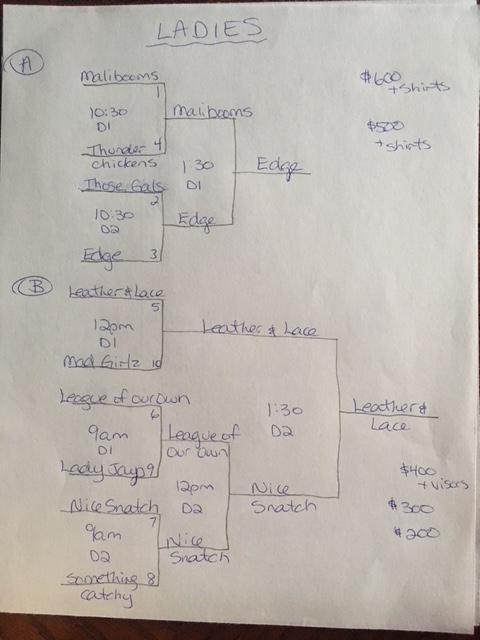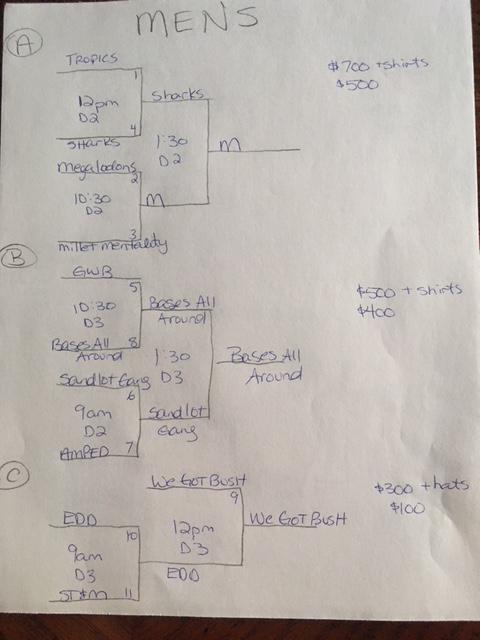 Credit card payment will not be available until June 15, 2018. We are wanting teams to email transfer entry fee to dlbussche@gmail.com as there are no service charges (paypal charges $11.60 per entry fee!) The more we can save on service charges the more that can go back to the kids!!
All proceeds from Poly Days and the Mens/Ladies Tournies go to ABADASA!
ABADASA will be hosting an All Men's/All Ladies Ball Tournament July 14 & 15, 2018!!
We will be using the Alberta Beach and ONOWAY diamonds.
Ladies games in Alberta Beach and mens games in ONOWAY.
Entry fee will be $400.00 guaranteed 4 games. We are looking for 12 mens and 10 ladies teams.
You can register and pay for your team on this site using:
1. PREFERRED METHOD: email money transfer to dlbussche@gmail.com
2. Paypal, visa, mastercard
3. Cash to Wendy at the Onoway Town Office or
4. Mail a cheque to 119-53304 Range Road 30, Parkland County, AB T7Y 0E2
(make cheque payable to ABADASA)
Payment is due by July 1,2018. List of teams registered/paid at bottom of this page.
Diamonds:
Diamonds #AB1 & #AB2 are in Alberta Beach behind the Alberta Beach Hotel.
Diamond #AB1 is at the concession and Diamond #AB2 is at the back beside Heritage Park.
Diamond #ON1, #ON2, #ON3 are in Onoway.
Diamond #ON1 & #ON2 parking is behind the arena and diamond #ON3 parking is behind the elementary school.
If there are any questions about this tournament please contact Denise 780-975-4518 orWendy 780-819-3681 or email ab.abadasa@gmail.com
Teams Registered for All Mens Tourney:
(Teams in blue are PAID)
Tropics
Bases All Around
GWB
We Got Bush
Millet Mentality
Megalodons
AMPED
ST&M
Sharks
E.D.D
Sandlot Gang
Teams Registered for All Ladies Tourney:
(Teams in blue are PAID)
Malibooms
A League of Our Own
Leather & Lace
Something Catchy
Nice Snatch
Edge
Mad Girlz
Thunder Chickens
Those Gals
Lady Jays